Galleries & Links
Each gallery stocks only the part of Bob's design range that best integrates with their particular themes and style of gallery.

Bob's work is represented in the jewellery sales area of the first 15 galleries and organisations in the list below. They range in location from Paihia in the far north, to Oban on Stewart Island in the far south.
Please note
: Except for the silver and Pounamu rings, my rings are not in the galleries. Gold rings and all other items made of gold are only available via this website.
Glowing Sky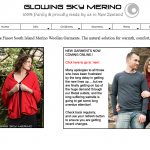 Rakiura store, Oban, Stewart Island
Wanaka store, 21 Helwick St Wanaka
Waiheke Island store, 122 Ocean view Rd, Oneroa, Waiheki Island


Flying Fish Design Store

flying fish opens its doors every morning in the wonderful Bay of Islands, New Zealand. It all began in November 2003 with a determination to give visitors a better shopping experience which included sourcing products direct from some of the most talented artisans in New Zealand. Our store soon became a favourite with locals as well.

Williams Road, Paihia

Burning Issues Gallery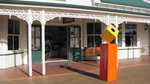 Located in the Town Basin Whangarei Burning Issues Gallery showcases the work of over 100 leading New Zealand Glass, ceramic and jewellery artists.

Open 7 days a week, 10 am to 5 pm.

As a retail gallery our stock is changing all the time with new work arriving regularly. Please be aware that any item pictured on our web site may be sold or be representative of an artist's work. We have new work arriving in the Gallery regularly. We are happy to assist you with any enquiries about the current stock of any artist's work.


Smashed Pipi Gallery

Smashed Pipi Gallery displays a wide selection of New Zealand made craft products- jewellery,pottery. glass, wood, textiles and floral art containers.
As work is handmade it may vary in size and colour. We post and package within NZ and overseas,
3A Molesworth Drive, Mangawhai, Northland, 09 431 4849



ZeaYou Gallery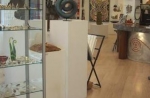 ZeaYou Gallery is a vibrant and diverse space specialising in contemporary New Zealand art, showcasing paintings, limited edition prints, cast and blown glass, bronze, sculpture and jewellery

47 Heu Heu Street,
Taupo
Design Withdrawals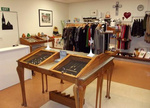 Home / Collections / Dunedin

Celebrating this vibrant but small city in the deep south of New Zealand - The Riviera of the Antartic. From Tea Towels, Art to Cushions. Explore jewellery from labels such as David Trubridge, Robert Wyber, Penelope Barnhill, Audrey Love Ruby, Sarah Thomas, Alison Greenhorn, Kali Design and many more. We have all of your needs covered with necklaces, rings, booches and bracelets.
Magma Gallery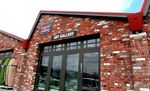 Magma Gallery, 3 Garlands Road, is located at THE TANNERY, the latest boutique retail and arts emporium in Christchurch.
Orokonui Ecosanctuary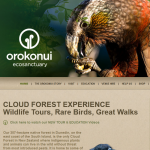 Our 307-hectare native forest in Dunedin, on the east coast of the South Island, is the only Cloud Forest in New Zealand where indigenous plants and animals can live in the wild without threat from most introduced pests. It is home to some of New Zealand's most fascinating and rare forest wildlife.

600 Blueskin Bay Road,
Waitati, Dunedin

Reflectionz Gallery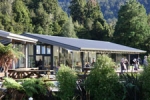 ReflectioNZ Gifts and Gallery showcases carefully selected, contemporary merchandise with a New Zealand flavour. This secret gem offers a fantastic selection of products in a very modern and relaxing shopping environment. From New Zealand made gifts and artwork to token souvenirs, designer merino garments, West Coast greenstone & New Zealand themed jewellery, ReflectioNZ has something for everyone.

Lake Matheson Road,
Fox Glacier
Red Gallery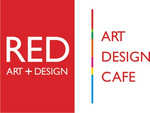 The Red Gallery Nelson is unique, quirky and beautiful. Enjoy a coffee and a macaroon while you browse the art exhibition inside this gorgeous space in one of Nelson's oldest buildings. Shop for beautiful ceramics, jewellery, books and design goods.

1 Bridge SAtreet,
Nelson
Otago Museum - Dunedin New Zealand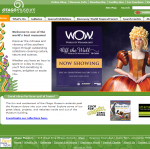 The fun and excitement of the Otago Museum extends past the Museum doors into your own home! Explore some of our great ideas, projects, and websites inside and out of the Museum building.

419 Great King St, Dunedin
(03) 474 7474

Rona Gallery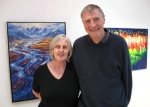 R.Ponders' Rona Gallery located in Eastbourne specialises in paintings, fine art prints, art glass, ceramic art, childrens books and cards by New Zealand artists.

151 Muritai Rd, Eastbourne,
Wellington

Turboweb Limited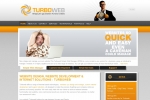 Turboweb offer website design and website development solutions to make the process of getting your website online as painless as humanly possible.

Turboweb Limited are the inventors and creators of the Simple Web Manager. A subscription based website manager service.
Based in Dunedin, New Zealand, they also offer solutions for most internet based applications.
The Ganoksin Project

The gem and jewelry world's foremost information resource on the Internet. Open to the public, Free of charge - a substantial library of articles, publications, reports, and technical data on gem and jewelry related topics; as well as a sizable collection of art and jewelry galleries, for both the casual visitor and the professional.


Metalcyberspace

A comprehensive index of artists of contemporary jewellery design and modern studio jewellery.


Jewellery Directory
JewelerCentral.com is the most comprehensive jeweler directory on the web with over 15,000 links to jewelry related web sites throughout the world.


Pinterest
Photographic image search resource